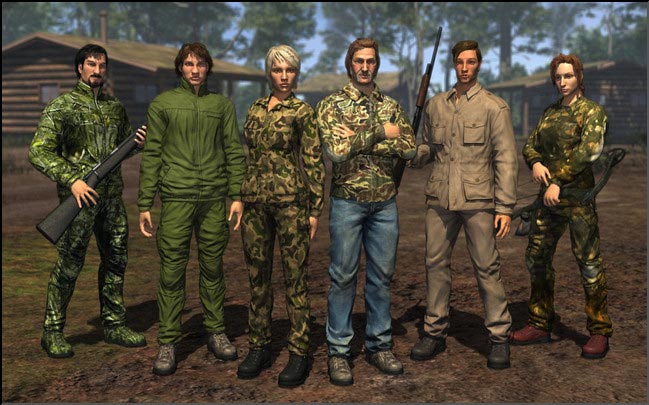 In the early days of the game there were 6 wardens that would act as your guides for missions and competitions. They made the game quite personal. The mission system was changed with the release of Multiplayer, and the wardens no longer play a role in missions.
Colton Locke aka Doc
Missions: Tutorial & Travel

The character of Doc is still being used to notify player using the website messaging system about

winning competition trophies
breaking the permitted ammo rules
not harvesting wounded animals by the end of a game session ("letter of Doc")

Harley Lovegrove aka HoneyBee
Missions: Mule Deer
Lurcan Gong aka King
Missions: Whitetail Deer
Clinton Douglas aka Bull
Missions: Roosevelt Elk
Hector Bernardos aka Drumstick
Missions: Turkey
Dixie West aka Jazz
Missions: Coyote
Max, the taxidermist
Max joined the team later and appears in missions with taxidermy.