Jurassic World: Dominion Dominates Fandom Wikis - The Loop
Play Sound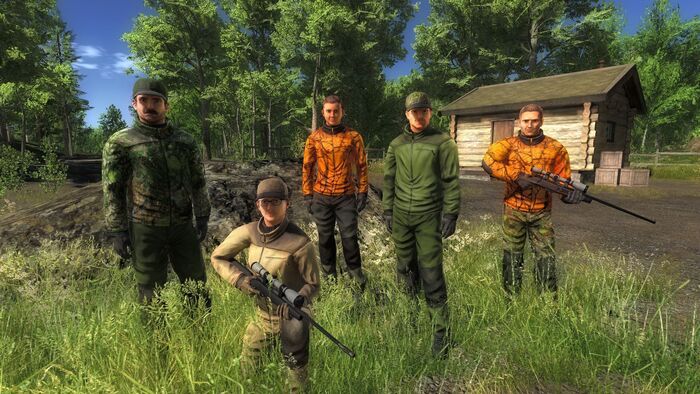 Multiplayer Hunts
In a Multiplayer hunt, you and your friends can work together or compete to harvest trophies all within the same game. Multiplayer hunts are controlled by one user's machine, called the Host. It is recommended that player's with higher power computers become the Hosts for multiplayer hunts. Some Competitions are Multiplayer hunts only, so make sure you are using that to your advantage.
As of June 3, 2013, multiplayer hunts are a freeform experience where the host may have rules, but the game does not enforce them. Thus, the host of the multiplayer hunt must be aware of the consequences of making their hunt available to the public. There are some options to limit who can join a multiplayer hunt. [1]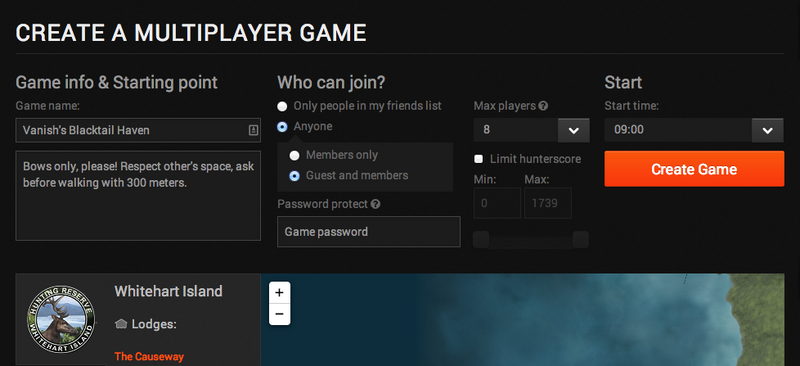 Hosting a Multiplayer Hunt
Along with the standard game options, such as Reserve and Start Time, Multiplayer hunts have other options:
Game's Name: This can be pretty much anything, but we suggest either your hunter name or the type of hunt you want (eg. Vanish's Blacktail Haven)
Description: Once again, anything, but we suggest laying out any ground rules you might (eg. Bows only, please!)
Who Can Join?

Only People In My Friends List: Only people on your friends list will be able to join.
Anyone: Anyone will be able to join, but the game can still be password protected.

Password Protect: A good way to have a hunt for a specific purpose with specific players.
Max Players (2-8): More powerful computers can support more players. You might also only want to hunt with a specific number of people.
Limit Hunterscore: Another way to limit who can join. The higher the minimum, the more likely you are to get players that are more experienced.
Once you have selected your options, click Create Game, and the hunt should start as normal. If you have any problems starting the hunt, please check out the Multiplayer Connection Issues page.
Playing in a Multiplayer Hunt
A Multiplayer hunt is much the same as the single player experience, with a few important differences. Firstly, your friends can hunt with you! You can communicate via Chat. All players can be seen on the map and huntermate, as well as within the game world. All players can draw on the map to indicate whatever they wish, such as call locations, no entry zones, stalking paths, etc.
These hunts have some restrictions:
Anyone can use the host's placed world items (tents, treestands, etc).
Only the Host can place world items.
Two players can enter the same Ground Blind. Make sure this is OK with the person in the blind before you join them!
Shooting in the direction of another player is highly discouraged and will probably get you kicked from the game.
Some ideas for ways players can work together when hunting multiplayer:
For public hunts, hunt completely separate areas of the map, making sure everyone is given enough space.
Coordinate a drive, where players walk in a line, pushing animals toward another player.
Do a Guide / Hunter pairing, where an experienced hunter shows a new player their way of finding and hunting animals.
Find / Call animals for your friends. This is a great option for Multiplayer competitions.
If players are wishing for a more competitive experience, read the article on Multiplayer Teams.
Host Tools
As a host, there are several administrative tools to help you keep the experience positive.
Teams: Set up Multiplayer Teams for a competitive experience.
Kick: Allows you to remove one player from the game. This is used when someone is causing trouble.