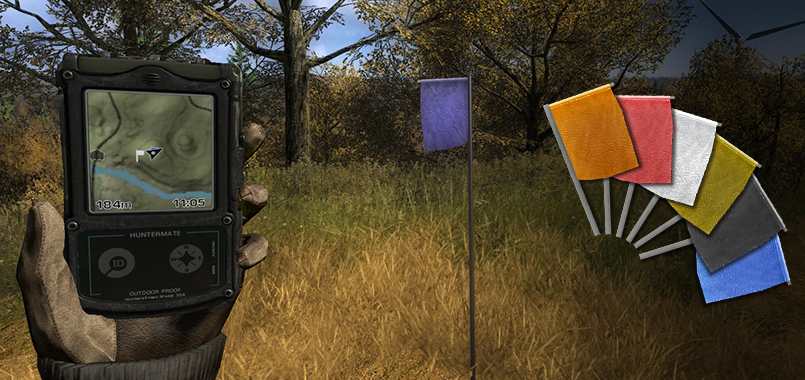 A practical way of marking the perfect shooting position or the best hunting path so that anyone can see.
Characteristics
There is also no deploy penalty. Deploying will not spook nearby animals.
As any other persistent "world item", marker flags stay on the map after leaving the hunting session.
The marker color makes no difference in the functionality.
There is a limit of 200 marker flags per reserve.
Usage
Placing
Place a flag in one of your inventory slots.
Press the according slot number to select the flag.
Rotate with the right mouse button.
Place with the left mouse button.
If you have another flag of the same color in your inventory, it will be automatically placed in your hand.
Removing
Move close to the flag until it highlights orange.
Press Use (E by default), then move the mouse to the left and press the left mouse button.
Colors
Buying
The marker flags can be bought one by one, or in a bundle.
Capacity
0.25 units*