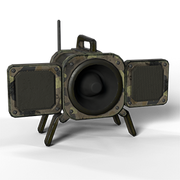 The E-Caller can be equipped with USB sticks attracting different animals.
E-Caller Facts
It emulates the sound of distressed small game.
The attraction radius is 220m.
The button for Activation / USB Selection is "B" by default but can be changed in the settings.
The minimal distance to another e-caller is 400m.
Calling effectiveness does not stack with other lures.
If various callers are used, the e-caller takes the highest priority in attracting an animal.
Can be operated remotely from up to 40m away.
Up to 8 callers can be set up per reserve.
Can be heard by other players in MP.
Capacity Cost: 1 unit*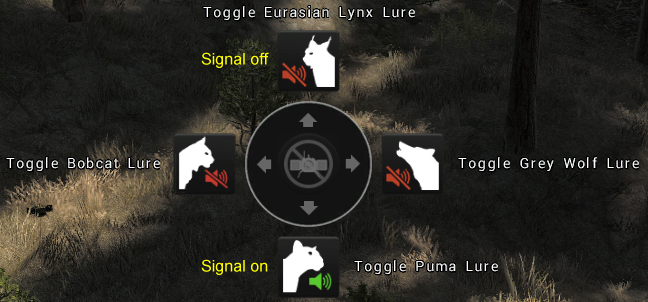 Community content is available under
CC-BY-SA
unless otherwise noted.