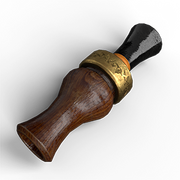 This invaluable caller, when used at the right moment, can easily persuade even the most stubborn ducks in a flock to come see what all the fuss is about, allowing you to lure them in as if on a string.
The effect of this caller stacks with that of any deployed decoys in the area, and it should be used in conjunction with the Mallard Long Range Caller to offer a high probability of breaking several ducks from a flock.
Characteristics:
Attracts Gadwalls, American Black Ducks, Mallards.
Capacity Cost: 0.50 units*
Community content is available under
CC-BY-SA
unless otherwise noted.