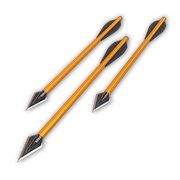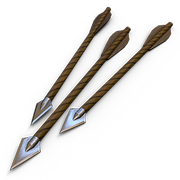 Description
Handcrafted by the greatest werewolf hunter himself, this crossbow pistol guarantees an efficient kill when departing on either mythical beast hunts or just your typical rodent eradication sessions. Features a self-cocking mechanism which significantly improves reloading times compared to other crossbows. Even though it's small, it packs a punch.
This weapon is compatible with silver bolts which will allow you to hunt Werewolves.
This weapon was a prize in the Halloween 2018 event.
Ammo
Scopes
Permitted Species
Crossbow Bolts
Silver Crossbow Bolts
Capacity Cost
1.25 units *