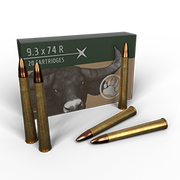 Description
This O/U configured double barrel break action rifle focuses on speed and power. Featuring a smooth walnut stock and comfortable design, this gun is capable of firing two shots in quick succession while almost always ensuring the kill. It is a must have when out on a hunt for medium to larger sized game, whether it be an aggressive charging bear or a relentless tank of a water buffalo this gun does the job. Chambered in 9.3x74R.
Ammo
Magazine Capacity
This break action rifle has two barrels but no magazine.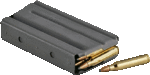 2
Scopes
Permitted Species
Inventory Capacity
4.0 units*
Community content is available under
CC-BY-SA
unless otherwise noted.