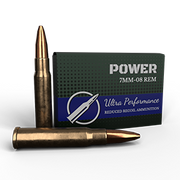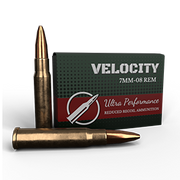 Description
This lightweight and compact, modern-looking scout rifle offers the best in terms of versatility and power. It features a flush-mount 10 shot polymer magazine as well as an intergral bipod which provides more stability for shots on flat terrain. Chambered in 7mm-08, this rifle will prove to be reliable in almost any situation.
Gameplay Characteristics:
The bipod can only be used while prone. It automatically unfolds when aiming.
Features two types of 7mm-08 ammunition. "High Velocity" which can be used for long straight shots and "High Power" which packs a serious punch at closer ranges.

This weapon was a prize for the 1st, 2nd and 3rd place winners of the 2018 Holiday Campaign competition or by purchasing it before the holiday event ended on Dec 20.
Ammo
Scopes
Permitted Species
HP Version
HV Version
Inventory Capacity
3.0 units*
Community content is available under
CC-BY-SA
unless otherwise noted.