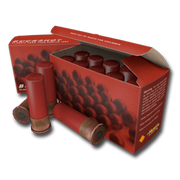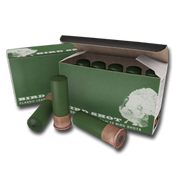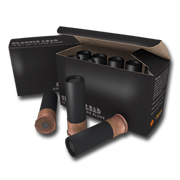 Description
Worldwide ambitious shooters experience an exceptional shotgun that seems to be programmed for success: the Blaser F3. It has been designed from scratch to meet the ergonomic and technical demands of intuitive aiming with pinpoint accuracy.
This shotgun works with all 12ga ammo types and the over and under double barrel design enables extremely quick follow up shoots, something that can be crucial when hunting birds such as Pheasant & Turkey.
Note: All variations of the 12 GA Blaser F3 Game O/U Shotgun share the same weapon skill. This means that you do not need to start over when buying an additional variation.
Ammo
Both barrels are always loaded with the same type of ammunition. Mixed ammo with a switch is not available.
Magazine Capacity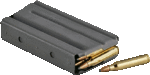 2 (no magazine; 2 barrels)
Scopes
No scope is available for this weapon.
Permitted Species
Slug Ammo
Buckshot Ammo
Birdshot Ammo
Ballistics
Zero Settings

| Mode | Ammunition | Distance (m) | Distance (ft.) |
| --- | --- | --- | --- |
| Iron Sights | | | |
| | Birdshot | 20 | ~65 |
| | Buckshot | 20 | ~65 |
| | Slug | 50 | ~164 |
Performance Rating
Visit this German Wiki page for a performance review. The rating is a personal opinion of the German Wiki author(s).
German terms used
Geringe Schussentfernung = short distance
Große Schussentfernung = long distance
Rating applied

★

★

★

★

★

excellent performance, in some cases even too strong, ideal for longer ranges and moving targets

★

★

★

★

ideal for the listed distances, immediate kills for most shots

★

★

★

suitable for the listed distances, penetration of multiple organs possible

★

★

suitable for good marksmen only, requires precise shooting or animals must be searched after the shot

★

not suitable for the listed distances, immediate kills are rare and animals must be searched after the shot
Inventory Capacity
3.5 units*
Gallery