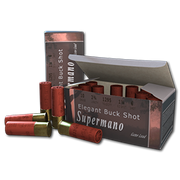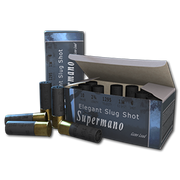 Description
Modelled after one of the first successful repeating shotguns, this iconic firearm has stood the test of time. It makes yet another comeback in this beautiful golden royal design allowing hunters to hunt majestically. Historically accurate and chambered in 10 GA, this lever action will allow for quick follow-up shots, making it a great scatter gun capable of getting the job done. Features a 5-round tubular magazine (plus 1 in the chamber) and a 30" barrel.
Ammo
Magazine Capacity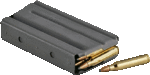 6
Scopes
There is currently no scope available for this shotgun.
Permitted Species
Slug Ammo
Buckshot Ammo
Birdshot Ammo
Inventory Capacity
3.5 units*
Screenshots
Community content is available under
CC-BY-SA
unless otherwise noted.