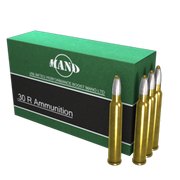 Description
This double barrel break action rifle in O/U configuration is all about handling and speed. Featuring a durable walnut stock and capable of firing two rounds in quick succession, this workhorse is the perfect companion for hunters looking to take down medium to large game with speed and efficiency. Chambered in .30 R, this rifle packs a serious punch.
Ammo
Magazine Capacity
This break action rifle has two barrels but no magazine.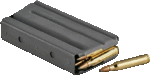 2
Scopes
Permitted Species
Inventory Capacity
4.0 units*
Pictures
Video
Community content is available under
CC-BY-SA
unless otherwise noted.